Our Mission :
To promote Christ-Centered family with godly parenting.
To promote creative, enlightening/inspiring biblical teachings to your child.
To encourage your child to have genuine faith in Christ and walk with God in their lives.
Our Vision : Proverbs 22:6 Start children off on the way they should go, and even when they are old they will not turn from it.
Parent meeting – Parent meeting is held bi-monthly on 2nd Sunday of January, March, May, July, September and November (1:30-2:30 pm) to promote godly parenting skills.
Parent meeting on 3/10. Emily Kim gave us a talk on "Disciplining with Grace"
Event Happening Now : Disciplining with Grace Campaign February-April, 2019.
Goals :
To enable kids to respect and obey their parents and teachers.
To enable kids to obey rules in church.
To encourage kids to walk with God to have good behavior.
Contents :
Each week, kids will remember one rule. Then add up each week
Each week, kids will bring home one rule to remember to obey.
Please talk to your kid about the rule.
Good behavior awards will be given to well-behaved kids every week from February to April.
A poster design competition will be held.
A debate for 3-5 graders will be held at the end of the campaign.
First rule 2/3 Sunday – Respect and honor your parents
Ephesian 6:1,2,3 Children, obey your parents in the Lord, for this is right. "Honor your father and mother-which is the first commandment with a promise" –so that it may go well with you and that you may enjoy long life on the earth.
Second rule 2/10 Sunday: Respect others and others' property
Meal Time Rules :
Stay with your parents during meal time. Do not leave the room without parent permission. Do not chase each other and run up the stairs. Do not go out of the church building without adult present. Do not chase each other in the car park. Do not stay upstairs without adult present. Help clean up before you leave the room with your parent.
Third rule 2/17 Sunday – Respect others and others' property
K-5 Class Classroom Rules :
Respect your teacher. No talking when teacher is talking. Ask for permission before leaving chair. Obey and follow teacher's instructions. Always raise hand for questions or comments. Help clean and tidy up classroom before you leave.
Pre-K Class Classroom Rules:
Respect your teacher. No talking when teacher is talking. Ask for permission before leaving chair. Obey and follow teacher's instructions. Always raise hand for questions or comments. Help clean and tidy up classroom before you leave. * Parents please be on time to pick up your kids at 12:45 pm.
Fourth rule 2/24 Sunday – Respect others and others' property
Game Time Rules:
Respect your game leader or teacher. No talking when game leader or teacher is talking. Obey and follow game leader's or teacher's instructions. Always raise hand for questions or comments. Help clean and tidy up room before you leave.
Fifth rule 3/3 Sunday: Sin, death and eternal life
All have sinned and fall short of the glory of God, and are justified by his grace as a gift, through the redemption that is in Christ Jesus, whom God put forward as a propitiation by his blood, to be received by faith. – Rom 3:23-25 For the wages of sin is death, but the gift of God is eternal life in Christ Jesus our Lord. —Rome 6:23
Sixth rule 3/10 Sunday: Jesus is the way, the truth and the life
For I delivered to you as of first importance what I also received: that Christ died for our sins in accordance with the Scriptures, that he was buried, that he was raised on the third day in accordance with the Scriptures. – 1Cor 15:3-4 Jesus said to him, "I am the way, and the truth, and the life. No one comes to the Father except through me.- John 14:6
Seventh rule 3/17 Sunday: God's love
For God so loved the world, that he gave his only Son, that whoever believes in him should not perish but have eternal life. For God did not send his Son into the world to condemn the world, but in order that the world might be saved through him. – John 3:16-17 God shows his love for us in that while we were still sinners, Christ died for us. – Rom 5:8
Eighth rule 3/24 Sunday: Confess, believe and have abundant life
The thief does not come except to steal, and to kill, and to destroy. I have come that they may have life, and that they may have it more abundantly.– John 10:10 If you confess with your mouth that Jesus is Lord and believe in your heart that God raised him from the dead, you will be saved. For with the heart one believes and is justified, and with the mouth one confesses and is saved. – Rom 10:9-10
Ninth rule 3/31 Sunday: By grace, we become children of God
But to all who did receive him, who believed in his name, he gave the right to become children of God, -John 1:12 For by grace you have been saved through faith, and that not of yourselves; it is the gift of God, not of works, lest anyone should boast. -Ephesian 2:8-9
Tenth rule 4/7 Sunday: New Creation & new life
I have been crucified with Christ and I no longer live, but Christ lives in me. The life I now live in the body, I live by faith in the Son of God.–Galatians 2:20
24 and to put on the new self, created to be like God in true righteousness and holiness.25 Therefore each of you must put off falsehood and speak truthfully to your neighbor, for we are all members of one body. 26 "In your anger do not sin" Do not let the sun go down while you are still angry, 27 and do not give the devil a foothold. -Ephesians 4:24-27
Poster design details : TBA
Debate competition details : TBA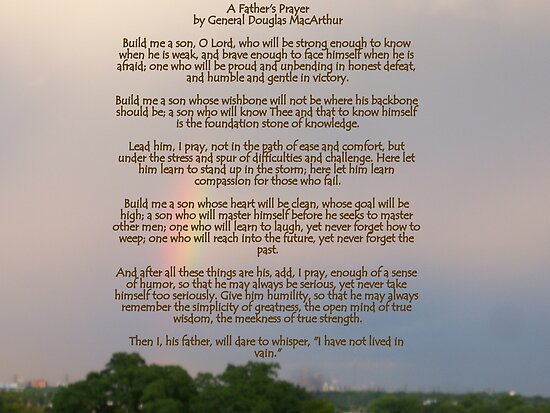 Important dates :
Bible gifts to second graders : 4/14/2019
Easter Egg Hunt Activities : 4/21/ 2019
Mothers' Day : 5/12/ 2019
Fathers' Day : 6/16/2019
Friday Summer Activities : 7/7– 9/2019
Summer Retreat : 8/9-11/2019
Sunday School Promotion Day : 8/17/ 2019
Christmas Eve : 12/24/2019 (Tuesday)
Sunday School Schedule :
2/3
2/10
2/17
2/24
Lesson
Title
The Ten
Commandments
The Golden
Calf
The
Tabernacle
Was Built
Rules
for
Sacrifice
Bible
Passage
Exodus
19-20
Exodus
32; 34
Exodus
35-40
Leviticus
Story
Point
God gave rules
to show how to
love Him
and others
God's people
worshiped
a golden
calf.
God told His
people to
build the
tabernacle.
God made
ways to
forgive
His people.
3/3
3/10
3/17
3/24
3/31
Lesson
Title
Joshua
and
Caleb
The
Bronze
Snake
Balaam
and
Balak
Moses'
Farewell
Crossing
the
Jordan
Bible
Passage
Numbers
13–14
Numbers
20-21
Numbers
22-24
Deuteron
omy
31-34
Joshua
1-4
Story
Point
Joshua
and Caleb
trusted
God to
give His
people
the
promised
land.
God told
His people
to look at
the
bronze
snake to be
healed
God
commanded
Balaam to
bless His
people.
Moses
reminded
the people
to
keep
God's
covenant
God held
back the
Jordan
River
for His
people to
cross
4/7
4/14
4/21
4/28
Lesson
Title
The Battle
of Jericho
Taking the
Land
Jesus'
Crucifixion
and
Resurrection
Israel's
Unfaithfulness
Bible
Passage
Joshua 2; 6
Joshua
10-11; 24
Matthew
26-28
Judges 1-3
Story
Point
God brought
down the
walls of
Jericho
God made the
sun stand still
and gave His
people
victory
Jesus died on
the cross to
pay for sin
and rose
again to
defeat death.
God's people
repeatedly
turned
from Him
5/5
5/12
5/19
5/26
Lesson
Title
Deborah
and Barak
Gideon
Samson
Ruth and
Boaz
Bible
Passage
Judges 4–5
Judges 6–8
Judges 13–16
Ruth
Story
Point
God used
Deborah,
Barak, and
Jael to
rescue His
people.
God showed
Gideon
that victory
comes from
Him.
God gave
Samson
strength to
defeat the
Philistine
God provided
a redeemer
for Ruth.
6/2
6/9
6/15
6/23
6/30
Lesson
Title
Hannah
and
Samuel
The Ark
Was
Captured
Israel's
First King
David
Was
Anointed
David
Showed
Mercy
Bible
Passage
1 Samuel
1–3
1 Samuel
4–6
1 Samuel
8–15
1 Samuel
16–17
1 Samuel
24
Story
Point
God
called
Hannah's
son to
share
God's
plan.
God
showed
the
Philistines
that He is
the one
true God.
God's
people
wanted
a king
like the
nations
around
them.
God
chose
David to
be king
instead
of Saul.
David
showed
mercy
even
though
Saul hated
him.
Children Learn What They Live By Dorothy Law Nolte, Ph.D.